Why Hire a Veterans Disability Lawyer?
VA Disability Law is a very complicated and complex area of law. Prior to 2006, veterans were not allowed to hire attorneys to represent them in the Regional Office and the BVA. In 2006, Congress recognized that veterans should have the right to hire legal presentation in the area of veteran's disability claims. Hiring an attorney to represent you in a VA appeal process allows you a better opportunity to present a well-developed claim to support your case. We do not rely upon the VA to develop the evidence to support your claim. We use medical evidence and professional to ensure that each and every part of your claim submitted by you meets the standard of proof required by Department of Veterans Affairs.

We don't get paid unless you get paid.
Lawyers for American Vets only charges a fee if you win. We will never ask for money upfront. If you do not obtain a settlement, you owe us nothing.
Get Help Now
A few words from Veterans we've helped

Real help!!!!
Like many I came home from VN with some baggage. After 35 yrs I surrendered to the advice of friends/family I filed a claim. It is unbelievable what Heidi did for me and my family. No stone left unturned. Without her I would be just another vet kicked to the curb...

— Randy

Above and Beyond!
I can sit here and write about a 5 page essay on the incredible work that Heidi provided. It's crazy because I don't remember how I got her number. However, I feel God just placed her in my life for a reason, because everything was smooth, easy, and wonderful. It took time for my case because of several issues, but Heidi was hitting every curveball for a home run. The way she goes to bat for you, helps you, communicates with you, is second to none in the military law field. Heidi is top notch, the firm is top notch, and I did a lot of calling there. Never once got any pushback or issues! If you are looking for someone to help you out in any way, DO NOT hesitate to get in touch with her or the firm. You won't regret it, I didn't my family didn't, and my extended family (currently a client) hasn't. So do yourself a favor and call Heidi today, because there is no one better concerning anything related to the VA!

— Anthony

I had the smoothest claim ever I'm so glad I got Heidi for my Attorney!
When it came time to appeal VA's refusal to open my case, I decided to get an attorney to help me. Every step of the process was a breeze with Heidi. I was able to get a letter of opinion from a doctor, and the VA had reversed the decision within 3 months. I was granted everything I claimed and then almost a year later, she requested a HLR because the effective dates were wrong on the one thing I claimed. The VA then gratned me 100% P&T and I was awarded additional back pay AND my son and daughter will now qualify for Chapter 35 benefits for college! I am so glad I chose Heidi to represent me! Without her I would probably still be fighting the VA and losing.

— Jonathon
Veterans Law
Lawyer's for American Vets can assist you at all stages of the veterans appeals process. Unlike most other firms, we specialize ONLY in Veteran's Law and are passionate about helping Veterans.

Read more
Veterans Resources
In this section we provide useful resources for disabled veterans related to new claims, appeals, denials, and other information. Learn how you can get the benefits you deserve.
Access Resources
VA Disability Calculator
The VA takes a complicated view of disability calculations, requiring you to calculate a percentage of percentages. Our calculator can help you simply estimate your potential benefits.
Use Calculator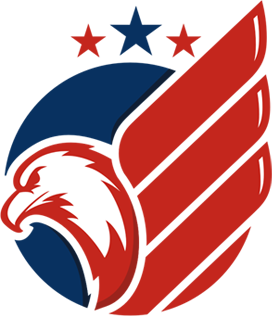 About Us
Lawyers for American Vets represents veterans in all 50 states and overseas. We believe in providing top notch service to our clients. We are proud to fight for those who have provided the ultimate sacrifice for our nation. Our goal is to help you every step of the way.
Read more

Latest Blog Posts
October 30, 2023
Navigating the complex world of VA disability claims can be daunting for veterans who have bravely served their country. With various disability (...)
October 16, 2023
When it comes to VA disability benefits, "can the VA take away 100 permanent and total disability" is a crucial topic for many veterans. (...)
October 13, 2023
Are you a veteran struggling with your VA disability claim or appeal? The process can be frustrating and confusing, but should you hire a lawyer for a (...)