Navigating the complex world of Department of Veterans Affairs (VA) benefits can be daunting, but it doesn't have to be. With a solid understanding of the various benefits available and the eligibility requirements, you will be well on your way to applying for VA benefits and receiving the assistance you deserve. In this comprehensive guide, we'll walk you through the entire process, from understanding the basics to submitting your application and tracking its progress. Let's embark on this journey together and ensure that you receive the support you've earned.
Short Summary
Understand VA benefits and eligibility requirements.

Gather essential documents for application process.

Seek assistance from accredited representatives to navigate the system successfully.
Understanding VA Benefits and Eligibility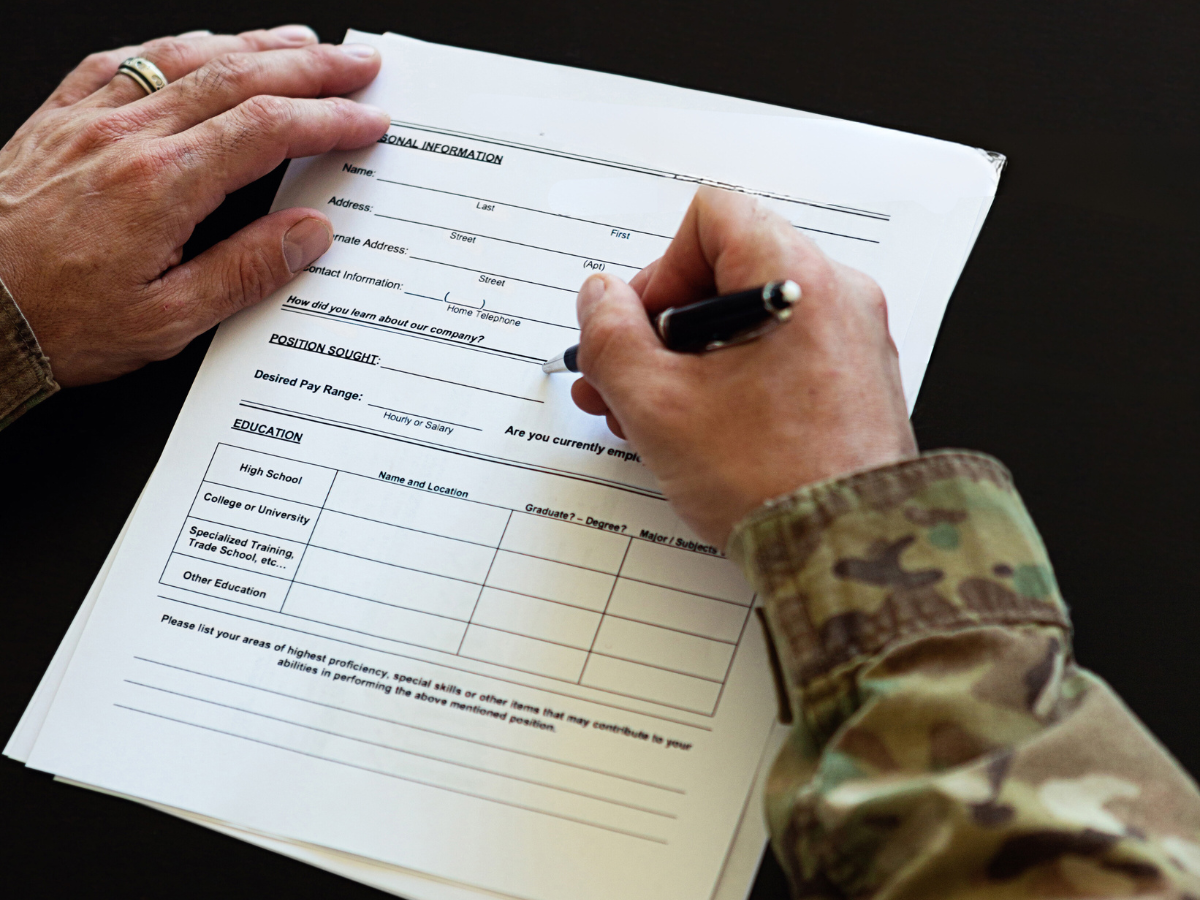 The Department of Veterans Affairs offers a range of benefits, including health care, pension, and disability compensation. These benefits are determined by factors such as your VA disability rating and specific eligibility requirements. The VA Pre-discharge claim program is designed for those serving on active duty or full-time National Guard duty. It enables them to apply for VA benefits before leaving service. While the processing time for VA benefits applications typically takes around nine months, it's possible to retroactively apply benefits to the original filing date, including death pension benefits.
As a veteran, it's crucial to understand the different types of benefits you may be eligible for, as well as the requirements for each. In the following sections, we'll delve deeper into VA health care benefits and VA pension and disability compensation, giving you a clearer understanding of what's available and how to apply.
VA Health Care Benefits
Veterans who served in active military service are eligible for VA health care benefits. They must have been separated with a non-dishonorable discharge to qualify. Current and former members of the Reserves or National Guard who were called to active duty by a Federal order are eligible. To qualify, they must have completed the full period for which they were called. For comprehensive eligibility requirements, it's best to visit the VA Health Benefits homepage or consult a professional called an accredited representative.
Applying for VA health care benefits is straightforward. You can apply in the following ways:
Online: You can apply online through the VA website.

Phone: You can call the VA health care hotline at (877) 222-8387.

In person: If you prefer to apply in person, you'll need to present a signed Application for Health Benefits (VA Form 10-10EZ).
It's essential to understand the eligibility criteria, especially for veterans generally discharged or released from active military service between specific dates.
VA Pension and Disability Compensation
Eligibility for VA pension and disability compensation depends on factors such as your military service, income and asset limits, and other criteria. To apply, you can submit an online application at www.va.gov/disability or send VA Form 21-526EZ by mail or fax. Depending on your location, submit your application to one of the three regional processing centers or the Department of Veterans Affairs, Claims Intake Center.
To monitor the status of your application, you can call the VA toll-free number at 1-800-827-1000 or visit the VA website at www.va.gov/disability.
If your claim is denied, you have the option to appeal the Rating Decision within one year of the VA's decision to appeal the denied claim.
Gathering Essential Documents for Your Application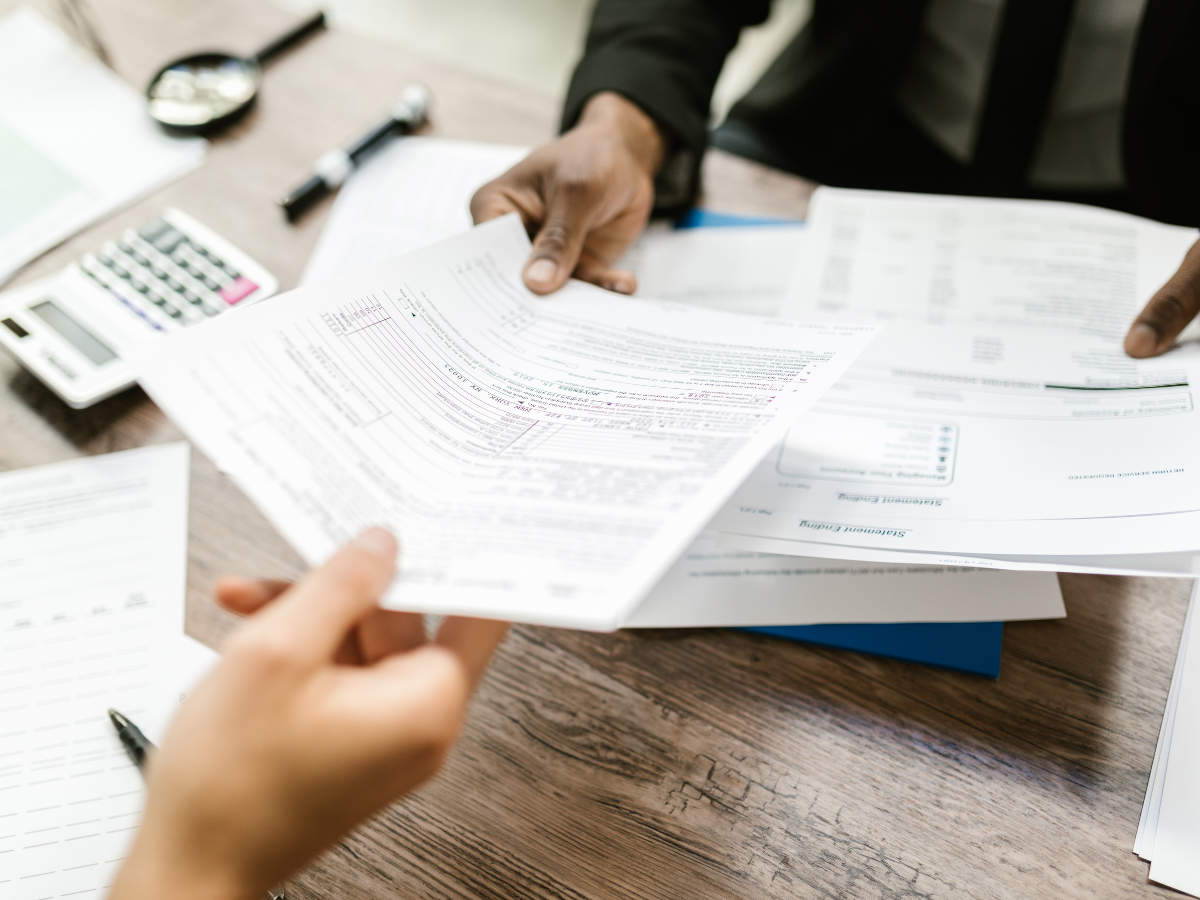 Before diving into the application process, it's essential to gather all the necessary documents to support your VA benefits application. Some common documents include:
VA Form 28-1900 for vocational rehabilitation

Your Social Security number

Bank account direct deposit information

Education and military records

Evidence of disability

Other supporting documents required by the specific benefit program
Remember, not all applicants need to submit the same supporting documents, as each family's circumstances differ.
In some cases, you may need to provide additional documentation, such as a marriage certificate, death certificate, or statement of occupancy from a nursing home. Submitting these documents to the VA can be done electronically or via postal mail. To keep track of your application's progress, access your VA account or contact the VA directly.
Military Discharge Papers
Obtaining your military discharge papers, also known as DD Form 214, is a crucial component of your VA benefits application. This document outlines your period of service, type of discharge, and other pertinent information, which the VA uses to evaluate your eligibility for benefits.
If you need to obtain your DD 214, you can request them from the National Archives and Records Administration (NARA) or your branch of service. Should you be unable to locate your DD 214, consider requesting a copy from the National Personnel Records Center (NPRC) or contacting your branch of service for assistance.
Supporting Documents
Gathering the necessary supporting documents for your VA benefits application is crucial for a smooth and efficient process. To submit your application, you'll need the following:
Your DD 214

Medical records

The appropriate VA forms, such as VA Form for Health Care, VA Form for Pension and Disability Compensation, and VA Form for Education and Training.
To track your application's progress, contact the VA or utilize the VA's online application tracking system.
Completing and Submitting the VA Application Forms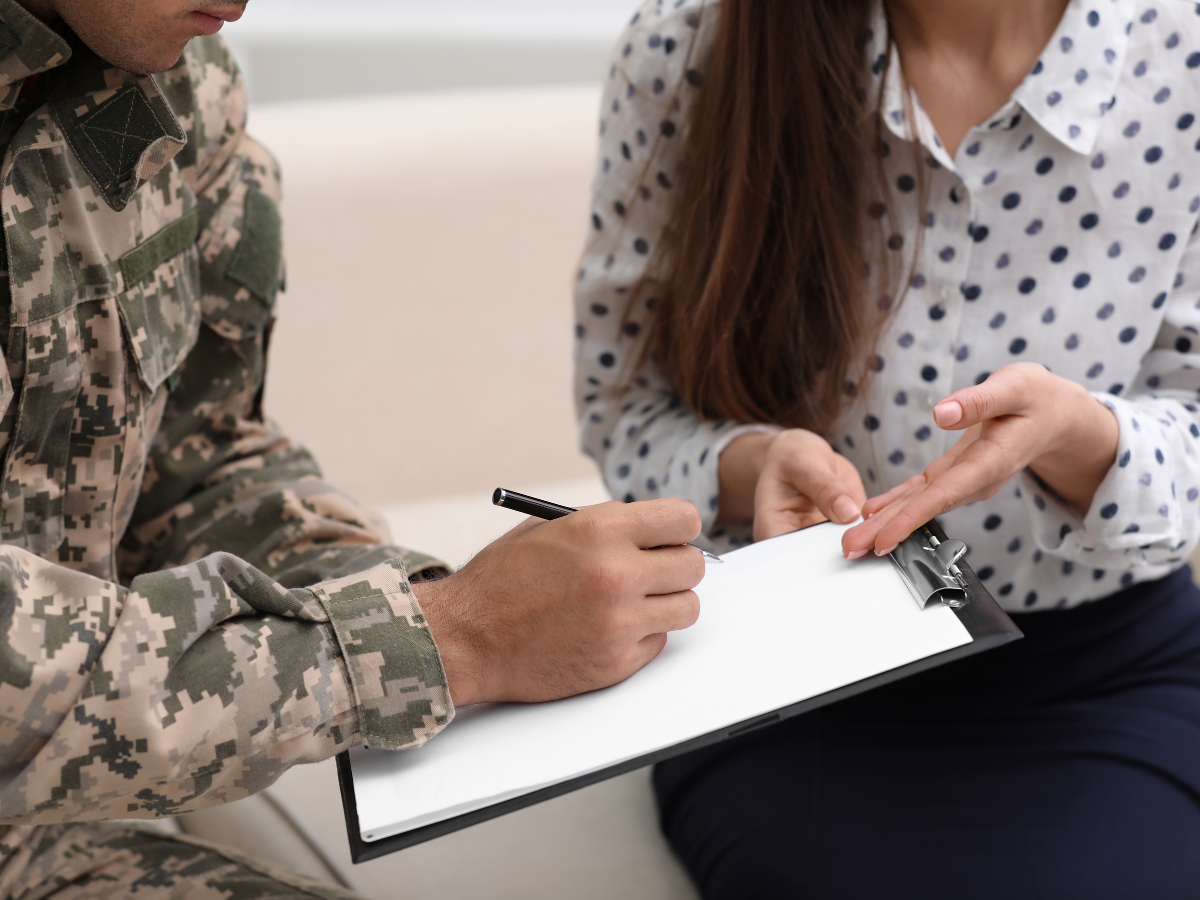 Before you begin completing the necessary VA application forms, it's essential to review the full list of forms to determine which ones are required for your specific benefits application. For example, those seeking Veteran Readiness and Employment services should apply online. In general, you'll need to complete and submit the Application for Health Benefits (VA Form 10-10EZ) and VA Form 21-526EZ for VA disability compensation and related benefits.
Submitting your completed forms is a crucial step in the application process. Depending on the type of benefit, you may need to submit your forms electronically, through postal mail, or in person at a VA regional office. Regularly check the status of your application and update your information as needed to ensure the continuity of your benefits.
VA Form for Health Care
The VA form for health care benefits is VA Form 10-10EZ, which you'll need to submit to apply for these benefits. The submission process is simple: you can apply online by following the instructions on the VA website, or you can print the form and send it to the address indicated.
Make sure you have all the required documents on hand, such as your military discharge papers, to streamline the application process for air service.
VA Form for Pension and Disability Compensation
For pension, you'll need to fill out and submit VA Form 21P-527EZ. For disability compensation, you will need to fill out and submit VA Form 21-526EZ. To complete the forms, ensure that all questions are answered and necessary documents are attached.
You can submit the form electronically, by postal mail, or in person, depending on your preference and location.
VA Form for Education and Training
If you're applying for education and training benefits, you'll need to complete VA Form 22-1990, Application for VA Education Benefits. This form can be submitted online, by mail, or in person at a VA regional office.
When submitting the form, be sure to do so within 12 months of the date you intend to start receiving benefits and provide evidence of your eligibility, such as a copy of your DD-214 or other military discharge papers.
Seeking Assistance from an Accredited Representative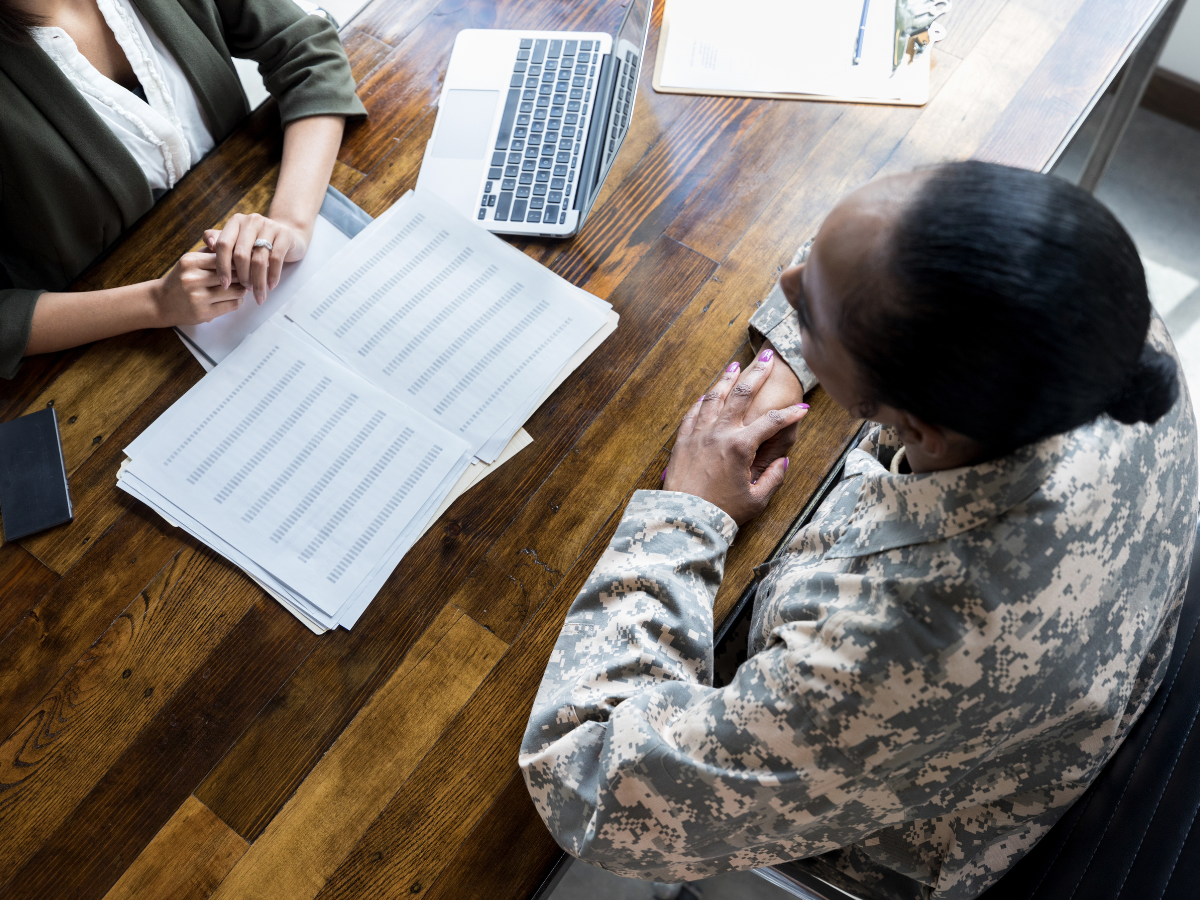 Navigating the VA benefits application process can be challenging, which is why it's essential to seek assistance from an accredited representative. These individuals have been approved and acknowledged by the Department of Veterans Affairs to prepare, present and prosecute claims for VA benefits. The VA accredits three types of individuals for this purpose: representatives of VA recognized veterans service organizations (VSO), attorneys and claims agents.
Processing Time and Tracking Your Application
The average processing time for a VA application is approximately 152 days or nearly five months. It's essential to keep track of your application's progress to ensure that any necessary updates or additional documentation are submitted promptly. You can monitor the progress of your application by accessing the VA website or calling the VA toll-free number.
Staying informed about your application's status can alleviate concerns and help you better prepare for the next steps in the process. From gathering documents to working with accredited representatives, staying proactive throughout the application process is key to a successful outcome.
Appealing a Denied Claim
If your VA benefits claim is denied, don't lose hope. The process for appealing a denied claim involves the following steps:
Review the denial

Gather relevant documentation

Familiarize yourself with the appeal process

Submit your appeal

Retain copies of all documents

Request an independent review if applicable
By following these steps, you can make a strong case for reconsideration of your claim.
Appealing a denied claim can be a complex process, but with persistence and the support of accredited representatives, you can increase your chances of a successful outcome. Remember, you have the right to appeal a denial, and it's essential to advocate for the benefits you deserve.
Summary
Applying for benefits can be a complex and time-consuming process, but with the right guidance and resources, you can navigate it with confidence. This comprehensive guide has provided you with the necessary knowledge and tools to understand the various benefits available, gather essential documents, complete and submit VA application forms, and seek assistance from accredited representatives. By following these steps and staying proactive in maintaining and updating your benefits, you'll be well on your way to receiving the assistance you've earned as a result of your service.
Frequently Asked Questions
When should I start applying for VA benefits?
It is recommended to file a claim for veterans disability benefits up to 180 days before leaving the service. Even if you're still on active duty, you can file the claim for earlier processing and faster delivery of the benefits.
Don't wait any longer – start filing your VA claim now!
How long do you have to be in the military to get VA benefits?
You must serve a minimum of 24 continuous months to be eligible for most VA benefits. This rule applies to Veterans who enlisted after September 7, 1980, or entered active duty after October 16, 1981.
How do I start the VA benefits process?
To start the VA benefits process, mail or fax the form to the VA, call the toll-free hotline at 800-827-1000 or initiate your claim at eBenefits.VA.gov.
If your claim is denied or you need further assistance, please reach out to Lawyers for American Vets for additional legal assistance. We have experience in handling VA disability compensation claims. We are located in the State of Ohio, but represent veterans nationwide and overseas. Call today for your free consultation.